skyMedia has been engaged as a technology provider in securities class action litigation for over 20 years. During that time, it became obvious that the vast majority of retail investors fail to receive their fair share of settlements. Unlike institutional investors who hire expensive portfolio monitoring services to track securities class action lawsuits and assure they participate in every settlement related to every stock they ever traded, retail investors haven't had access to a similar service. Unfortunately, retail investors have missed out on billions of dollars of claims. skyMedia has now created a simple portfolio monitoring tool to assure that every retail investor receives every dime of settlement money due…and that solution is ClaimsFiler.
Securely link your brokerage account to collect your share of class action and SEC recoveries.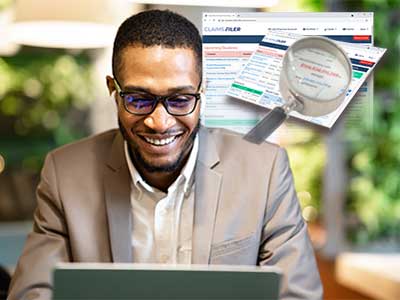 The ClaimsFiler platform serves as the information source for retail investors, enabling them to recover money from securities class action settlements. Each year, billions of dollars of settlement funds from hundreds of securities class action settlements are disbursed to eligible shareholders. Tracking and closely monitoring the status of each securities class action case takes dedicated resources and expertise that retail investors simply do not possess. Our experienced team has developed strong relationships across the industry that we leverage to provide the best possible service to our members. ClaimsFiler monitors the securities class action landscape to cull information from a variety of sources, ensuring comprehensive coverage across a broad range of financial instruments.
FREE Class Action Monitoring for ALL of Your Investment Accounts
No Matter Your Brokerage,
We have you Covered